HEAT TRANSFER EQUIPMENTS - COOLING TOWER MANUFACTURERS IN INDIA
Heat Transfer Equipments Pvt Ltd, ISO 9001-2015 certified cooling tower manufacturers in India. We are leading in the field of cooling tower technologies. We manufacture wide range of cooling towers, like Dry Cooling Towers, Adiabatic Cooling Towers, Closed Circuit / Closed Loop Cooling Towers. The cooling tower is an important device utilized as a locality of diverse real applications during which water should be cooled down for industrial purpose. it's relatively a reasonable appliance for the cooling of re-circulating industrial water by means that of evaporation method. Cooling towers area unit wont to transfer the warmth of re-circulating water into the part air.
We export our merchandise across the world and that we decide to setup associate exclusive concern at major countries. we tend to assure to produce a world category answer instrumentality at competitive value with glorious quality performance on time delivery basis. we tend to square measure trying forward to possess an extended term relationship with our existing customers and new customers in India as well as overseas.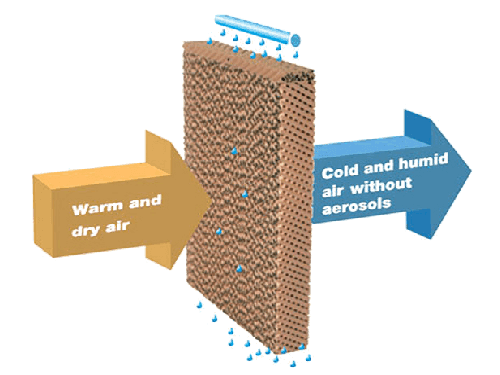 Leading Cooling Tower Manufacturers & Exporters
DRY / COIL COOLING TOWER
The main perform of the offered dry cooling is to cool down and maintain the temperature of method plight at a specific level. The tower works on a principle of warmth transfer and is driven by an electrical motor.
---
CLOSED CIRCUIT / CLOSED LOOP COOLING TOWER
Closed circuit cooling towers operate in a very manner the same as open cooling towers, except that the warmth load to be rejected is transferred from the method fluid to the close air through a heat exchange coil. The coil serves to isolate the method fluid from the surface air, keeping it clean and contaminate free.
---
ADIABATIC COOLING TOWER
The term "adiabatic" means that "occurring while not gain or loss of warmth," however applying this definition to common trade terms needs characteristic between heat and temperature. once a gas is compressed underneath adiabatic conditions, its pressure will increase and its temperature rises while not the gain or loss of any heat.